I saw this Paranormal with a dash of Romance mentioned somewhere on Facebook. Based on the sample, I decided to give it a try. Note to Authors: The chances that I'm going to buy and read your ebook if you don't have a sample up are microscopic. Samples are our online equivalent to being able to thumb through the copy a bit. The upbeat, funny tone of the sample of Special Offers encouraged me to go buy the book, and I was glad I did.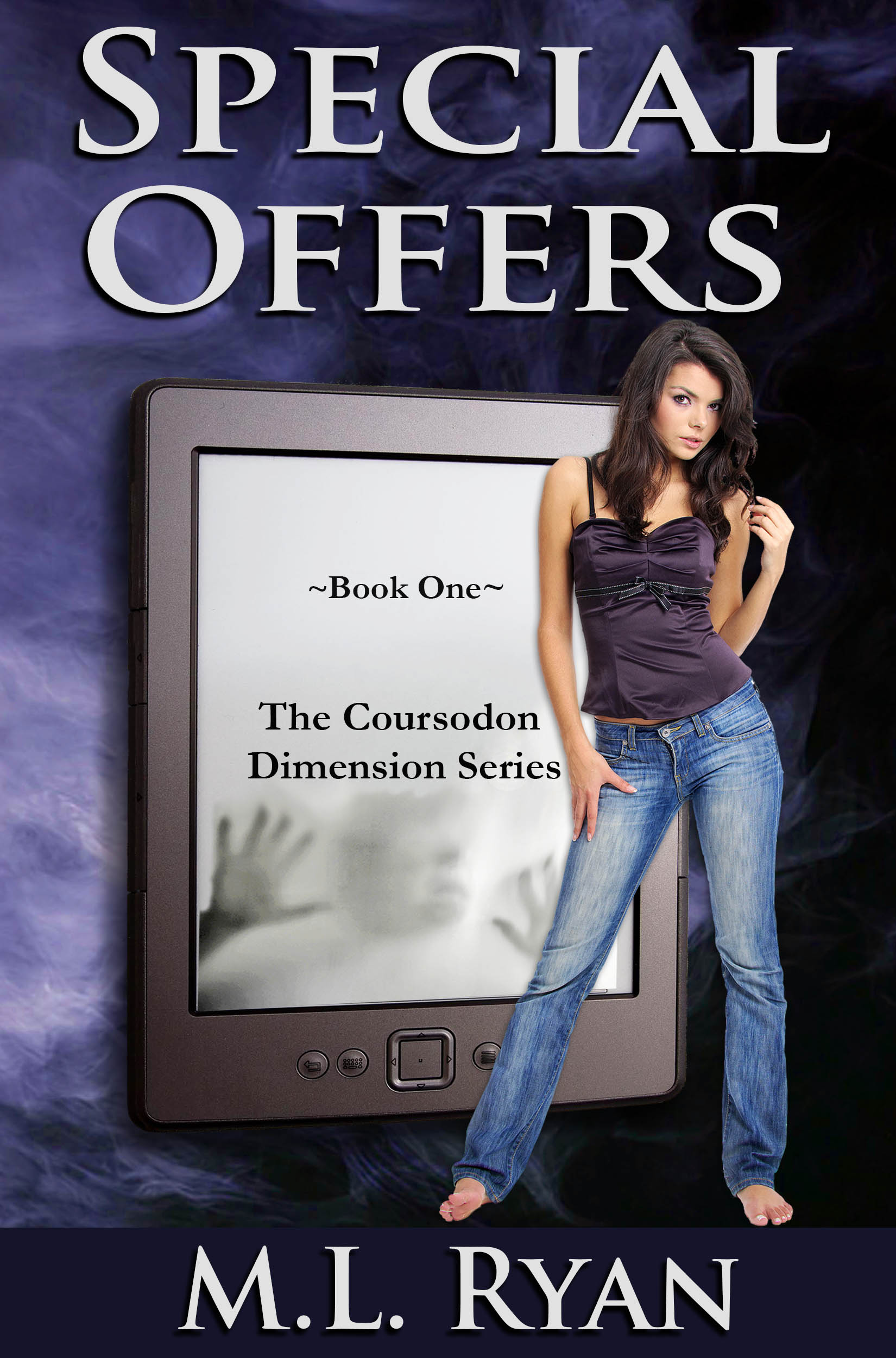 When a young woman buys a Kindle to help contain her ever-growing book collection, she gets more than she bargained for when she accidentally downloads a supernatural being into her own body. Returning him to his body is the focus of the action of this book, and surprisingly, the dude time-sharing her physical self is not the romantic hero. M.L. Ryan's heroine milks chinchillas for a living, and is supported by a cast of engaging secondary characters. The romance and the action both develop slowly. A bit of a twist at the end lets us know that Hailey, her love Alex, and Sebastian, her accidental corporeal roomie, will have more adventures in a second story.
There's a lot of ways a story like this could have gone. I was pleasantly surprised to find that the romance stuck mostly to the sweet with no awkward threesomes. In fact Sebastian's presence as a forced spectator to everything that Hailey does is used to great comic effect. 3 stars. I'd definitely recommend this to anyone who likes quirky paranormal stories.
Get it at Smashwords: http://www.smashwords.com/books/view/131930